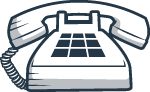 Designed To Grow Your Business.
Is Your Website Keeping Up?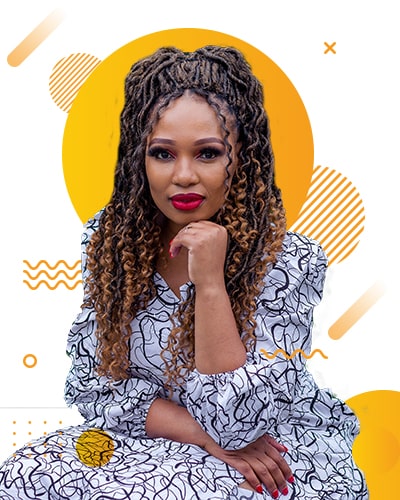 The Most Value Packed Web Design In Nelspruit.
A great website is an excellent way to greet your customers. Show them you care!
Mbombela. Nelspruit. The Provincial capital of Mpumalanga. Not only is it known for its citrus fruits, but also its beautiful natural wonders.
Notably, Kruger National Park. But that's not the most notable thing. It's the people, the businesses, and the citizens that thrive on making it one of the best places to have a business.
Nelspruit is where culture and traditions are displayed in all spheres of society; from the way people greet each other to the ambition, people have to make a difference in the world.
It is no surprise that many companies and businesses are taking their products or services online to connect with a broader audience of potential customers.
The Most Value Packed Web Design In Nelspruit.
In such a thriving business environment, you must stand out. Besides social media platforms, your website is an excellent way to do so. It's the creativity you can express to your customers.
Think of websites like a movie or a play. The film is only as good as the directors and cast members. In this case, you and your company are the directors of this incredible movie customers watch when they visit your site. To help you do that, you need an excellent web design in Nelspruit…
Undoubtedly, in 2022 web design is an essential element in today's world. It is an essential digital marketing tool that allows you to communicate your brand and values to would-be customers.
As a result, customers get to be intimate with you. You can build lasting relationships based on the values you represent as a business. 
This is very important in making sure you convert customers into ambassadors who will take you to the next level. Symaxx Digital is a top web design company in Nelspruit. We are your companions in creating digital assets that grow your business.
What is web design and development?
Web design is concerned with creating an online representation of your business or company.
This includes images, videos, buttons, links, colors, templates, fonts, and positions of essential elements of the information you are sharing. 
Web development includes all that and more. It is concerned with creating functionality for your website by adding features that make the user experience seamless and more memorable.
We work with companies and businesses that need top web design services in Nelspruit. Our team at Symaxx Digital has the experience and the capabilities to transform your digital presence into a powerful engagement tool.
Web design services in Nelspruit.
Take your business to the next level with innovative web design.
Below are some of the web design services we offer at Symaxx Digital for businesses looking for the best web design services in Nelspruit. –
Web design and development
Foremost, Symaxx Digital offers top–class web design and web development services in Nelspruit. With over seven years of experience in the industry, we are well-versed with the technical knowledge of what it takes to build an amazing website in the shortest time possible.
Think about it. What does a great website look like to you? What about the features? Colors? Responsiveness? As long as you have a vision of what you want it to look like, our team of experts at Symaxx Digital can make it a reality. 
Nelspruit might have a lot of businesses doing the same thing as you; rest assured, we can make your brand stand out.
All those mentioned above are essential elements of a website. When done right, they have the potential to turn your website visitors into paying customers.
SEO services.
To make sure your site is not compromised in any way, we do offer SEO services. SEO stands for Search Engine Optimization. It is a process of ensuring that the content you create and your website has a high chance of ranking on the first page of results (SERPs).
SEO is crucial to capture local traffic in Nelspruit searching for your product or services. A well-optimized website makes it easier for Google and other search engines to recommend it to people.
Local SEO is optimizing your website or content to your local area, making it easy for people nearby to find your products or services.
This is done to ensure you get maximum exposure and get yourself in front of as many potential customers as possible. Most people rarely go past the first page of search results. 
So what good is it to have a great website when no one comes to see it? For more extensive discussion about SEO, click Get Started Below…
Copywriting
You're reading this article. Someone wrote it.
Copywriting is a service concerned with creating engaging and easy-to-read content for your customers. 
A great piece of copy (article, blog, bio, report, etc.) is an excellent way to drive customers to your new or revamped website. 
This is especially true if the copy serves the user's query and answers the questions your potential customers search for on Google or Bing.
The excellent copy gets you, customers, and gets you loved by Google or Bing (Search Engines). The Google algorithm, in particular, recommends websites or content that best answer the user's query. So, on top of a great website, you also need an excellent copy to solidify your marketing campaign.
Showcase your local knowledge through copy written in local Nelspruit lingo. We are here to help connect with your local base of customers.
Responsive web design
As you can testify, people search the internet using different devices. They use desktops, laptops, tabs, iPads, and smartphones. Your website must be responsive and optimized for all devices.
At Symaxx Digital, our Nelspruit web design team focuses on user retention by optimizing your website to any device. 
We focus on functionality that improves user experience and increases your website's visitors' chances to turn into paying customers.
Responsiveness isn't just part of web design and development. It is a core web vital to the whole process.
Web hosting.
Together with creating a website, it would be best if you had reliable hosting. Hosting is a computer that is online 24/7 saving your website files and making them available worldwide. We use an internationally trusted web hosting company, so you don't have to worry.
Our Servers have 99% uptime every month. On top of that, we offer tech-support 24/7 in case of errors, removal of malware, or problems accessing your site. Our team is reliable, fast, and offers security.
E-commerce web design.
E-commerce has been on exponential growth for the past decade, as more people buy and sell online.
 The introduction of fast and secure online payment methods like Payfast, Ozow, PayPal, and other related means have allowed for the ease of transactions between B2B (business to business) and B2C (businesses and customers) without them coming into a physical store.
Because of that, you also may want to get your products or services online. To do that, you need an e-commerce store specifically designed for e-commerce and trade.
To stand out amongst the rest, you need an e-commerce Nelspruit web designer that understands what you need to be done. We are experts in this area, and with our team, you can be assured of a great-looking online store.
We optimize your product listing for maximum exposure and brand pages. In the process, your website turns into a powerful lead generation, money-making, and conversion tool. Get the head start you deserve today!
WordPress experts
WordPress is a great website creation platform. It contains many features that are useful in creating an optimized website. 
Our team has vast experience with WordPress, from the template to plugins and many other features that give your website a slick look.
At Symaxx Digital, a web design company, we make sure that your site is scalable and manageable. That way, it will be easier for you to add new pages or update existing ones. Or better yet, we can do it for you while you concentrate on growing your business.
Custom web building.
We value our customers here at Symaxx Digital by providing services for custom web design. Not all of our customers want the same thing. 
You are unique as a business, and we want that uniqueness to extend in all spheres of your digital assets – including your website.
Custom web design and developments allow you to take the front seat and dictate how your site is structured. 
You have a vision in your mind – your colors, features, and functionality – that you may want to be represented in your site. 
Our team translates that vision into a beautiful site. We offer this service to allow you to have as much control over the whole process.
Why choose Symaxx Digital?
We have our reasons why we think we can work together well. But first, how about you listen to what our clients say about us.
Our reputation testifies to the highest standard of service and quality we deliver. We work with various clients who have seen positive results, companies looking to establish their online presence to businesses re-strategizing their digital marketing. 
Not only that, but we have also worked with high-profile celebrities in rebranding drives. Please look at some of our portfolios of clients we have worked with here.
In addition to our clients' reviews, here are our reasons why you will work well with Symaxx Digital.
You come first.
At the center of our web design and web development is YOU. At Symaxx Digital, our clients come first! That's because we understand you want your brand to be translated to its best digital way possible. 
We avoid disappointment at all costs. Our team has professional web designers in Nelspruit, trained to put you and your needs first.
Custom strategies.
We do not use templated or generalized approaches to web design. That is because every client we work with is different and has different values they represent. We want your uniqueness to extend to your website.
Our experience
Our team has over seven years of experience in the industry. The designers are experts in this, with some doing web design longer than the start of this company. 
Take a look at our portfolio, and you will see for yourself. In addition to that, our expertise extends beyond web design to other complementary skills. 
These include SEO (Search Engine Optimization), Copy Writing, digital marketing, and keyword research.
Regular reporting.
Do not worry, unlike school reports that gave us nightmares. Regular reporting is, giving you updates that keep you in the loop. 
Reporting allows us to observe what's working and what isn't. That way, we can change and alter the strategy to maximize customer reach and double down on what's working. 
This is an integral part of a long-term strategy in growing your business.
Fast response.
To us, timeliness isn't just a word; it's the principle! We understand how important your time is. Thus, we won't waste it by delaying the responses you need. 
You might have a question, an error you need to be fixed, or more clarity. Our team will make sure we respond very fast to anything you might need regarding your website.

We have served over hundreds of clients in the period of 7 years and we are still growing every day making a new business successful both online and offline.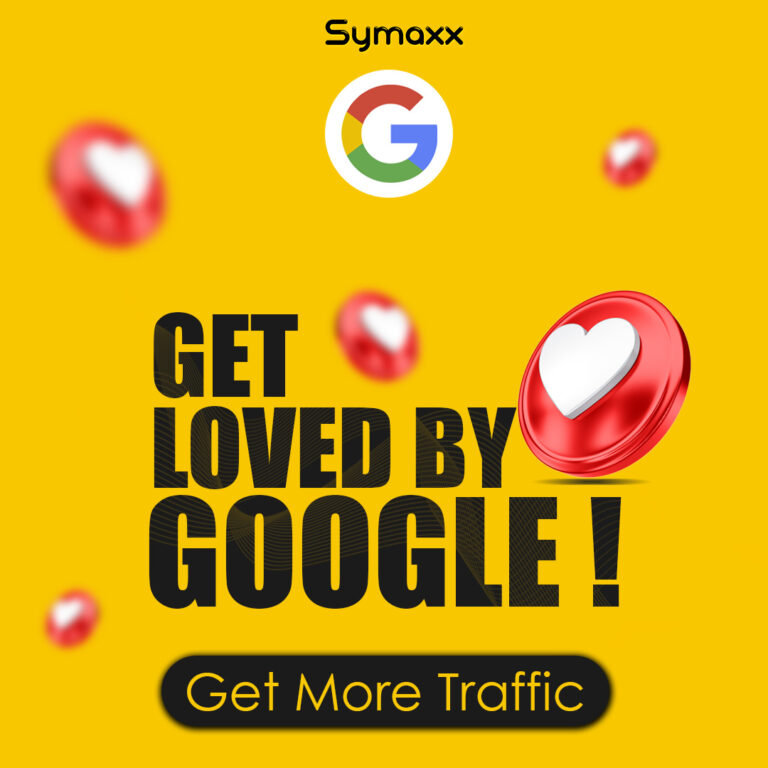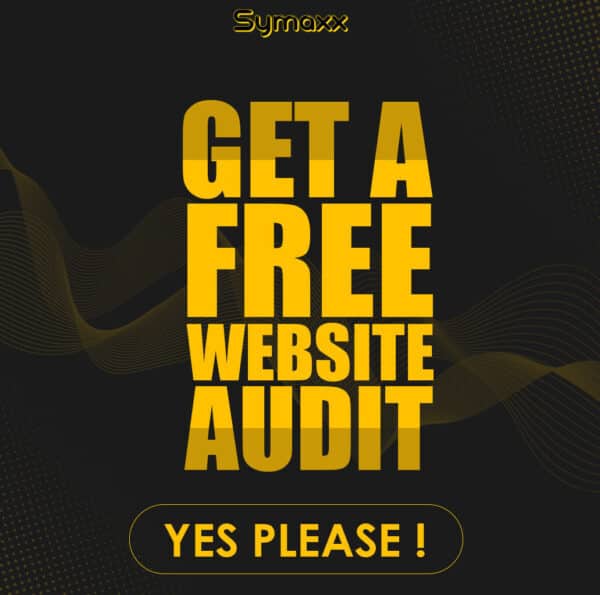 Our Website Design Process
Our expert Pretoria-based web design team follows a bespoke process from start to finish, providing you with unique website designs tailored to your specific requirements.
Our team will perform research and discovery to plan and inform the phases of the project.
Prior to prototyping the designs, we will create wireframes which plan out the structure and user flow of your website.
In a collaborative process from end-to-end, the design of the website is created from scratch in Photoshop.
The final designs from the design phase are used to develop a web version of the site on our staging server.
The website functionality is developed and content is populated as outlined within the project spec.
The website undergoes a full Q&A and interoperability testing procedure, ensuring optimal performance.
Web Design In Nelspruit -

Questions Answered: (FAQ).