SEO Audit Services: Get a Complete Audit & Action Plan
A comprehensive SEO audit is the quickest and most efficient way to determine why your website is not ranking as expected. Our SEO audit service is 100% transparent and analyzes the technical on-page and off-page SEO of your website. Scroll down for more information or contact us for a custom quote.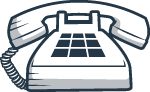 Stop losing business to your competitors...
Measure Your Website's Performance Now...
We know that there is no one-size-fits-all when it comes to SEO. The team at Symaxx has unique expertise tailored to your business needs, industry, current SEO performance, and goals. We use our analysis to develop a customized SEO strategy for your business. Contact us today if you're ready to start creating a personalized, revenue-boosting SEO strategy.
| Features | Market Leader |
| --- | --- |
| Reports Provided: | |
| Pages reviewed | Up to 70 pages |
| Audit implementation training/support | Up to 2.5 hours |
| Complete audit report upon completion | |
| Future site strategy (One sheet) | |
| Competitive scorecard (Analysis of up to 3 competitors) | |
| Backlink report | |
| Keyword research (Up to 50 terms) | |
| SEO Checker reporting on all pages | |
| External link acquisition strategy | Additional R5000 |
| In-Depth Link Audit [Optional] | Additional R10,000 |
| Analysis Checklist: | |
| 301 redirects | |
| Broken links | |
| Canonicalization | |
| Code-to-text ratio | |
| Crawl errors – complete list | |
| Geo-location | |
| Google Webmaster tools parameter exclusions | |
| Google Webmaster tools preferred domain | |
| HTML/CSS code review | |
| HTTP status codes – home page | |
| HTTP status codes – sitewide | |
| Image optimization | |
| Internal link structure | |
| Page Content | |
| Remote use of .js & CSS | |
| Robots.txt configuration | |
| Shared IP addresses | |
| Site compression configuration | |
| Site load time – average | |
| Site load time – home page | |
| Sitemap.xml configuration | |
| Sitemap.xml index rate | |
| Static/dynamic URL configuration | |
| Title tag optimization | |
| Analytics program configuration | |
| Duplicate content | |
| Home page content | |
| Information Architecture | |
| Link profile | |
| Site theme and content | |
| Spam/malware | |
| Top keyword rankings | |
| Top keyword traffic | |
| Website Conversion | |
| Website wrapper | |
| Post audit client implementation review (1 hour) | |
| 450+ SMEs behind campaign driving results | |
| Duration | 45 days |
| Cost: | from R15,000 |