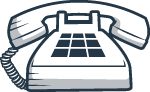 Is your Business Keeping up?
Talk to our design team now.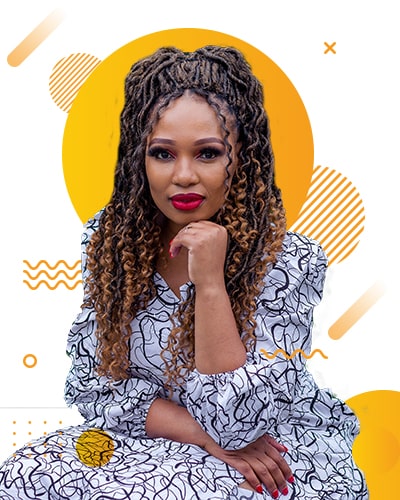 Professional Website Design in Pretoria.
First impressions are everything, and in today's digital world, that first impression is your website. Pretoria's fantastic responsive, eye-catching website design is not just a bonus. Excellent web design for the current digital landscape; it's an absolute necessity. 
Our website design in Pretoria is future-proof. We create websites that communicate a clear message to your target audience.
If you are searching for web designers in Pretoria, you're in the right place, and we are ready to be at your service.
Who are the best web designers in Pretoria?
Many people claim to be web designers now because they watched a how-to video on YouTube. That's somewhat true, but mastering the craft of web design can take many hours and sleepless nights of practice.
Symaxx Digital is by far the best web design company in Pretoria. We have seasoned web design professionals that create bespoke websites. We help you deliver a clear message to your target audience.
We help you translate your brand to its best digital way possible by paying attention to detail. Our website design in Pretoria is responsive throughout every other device to deliver the best experience.
At Symaxx, we follow a step-by-ste9-p process. This step-by-step process will make it easy for you to follow through and see your project from the ground up.
Our unique Website Design Features
We build websites with some of the following features:
SEO Friendly Website Design.
What's the use of having a website when it's not ranking at all. Here at Symaxx, we believe a website is an investment. Your website is supposed to be your money-making machine helping you grow as a business. 
Our Design team builds SEO-ready websites that can put your brand in the face of your potential clients, increasing your impressions and click-through rate. Click-through rate leads to sales.
Fully Responsive Web Design.
Fully responsive means that it can adapt to any condition or state. Having a responsive website means your website can be accessed on different devices without losing or breaking its functionality.
Analytics And Reporting.
Having a website without analytics makes it difficult to understand your user metrics. As a website owner, you want to know your traffic sources. You also want to know how users behave when they have entered your website. 
Analytics and reporting will all give you an insight into where to focus your efforts. These tools can help you make your website a money-making machine.
Fast Loading Speed.
You have to run fast to win a race, which applies to your website. You want to make sure you have a very good-performing webpage when it comes to speed. Fast speeds eliminate a high bounce rate. 
Bounce rate checked based on the time people spend on a selected page on your website. You will likely get a higher bounce rate if your website is slower. A higher bounce rate can sometimes determine the relevancy of your website.
Website Security and Maintenance.
You can do whatever you like with your website, but if your website is not secure, you are like a tired springbok in front of a hungry lion. 
Hackers are always looking for ways to find exploits on various websites. More than 30,000 websites get hacked every day. Symaxx makes your website hack-proof and not easily hacked.
Website Hosting.
Without hosting, there is no website unless you can print your website and carry it as fliers. That would be silly, right? 
Hosting is made accessible by a computer that is online 24/7. The computer will be serving your website files and making them available to people around the world. We work with one of the best hosting companies in the world. Your website will be in good hands.
Website Design Pretoria prices.
Our website design prices are designed to help your business grow. The pricing comes in different packages due to the website functionality and size differences. 
Some companies will want to sell products on their websites, while others want an online presence or a platform to list their products and services. So you might ask, how much is website design in Pretoria? 
Website Design prices in Pretoria start from R1,000 to R100,000 / $60 to $6,000, depending on the website's functionality and size. Check out our prices below for different packages for different types of companies.

We have served hundreds of clients in 7 years, and we are still growing every day, making a new business successful both online and offline.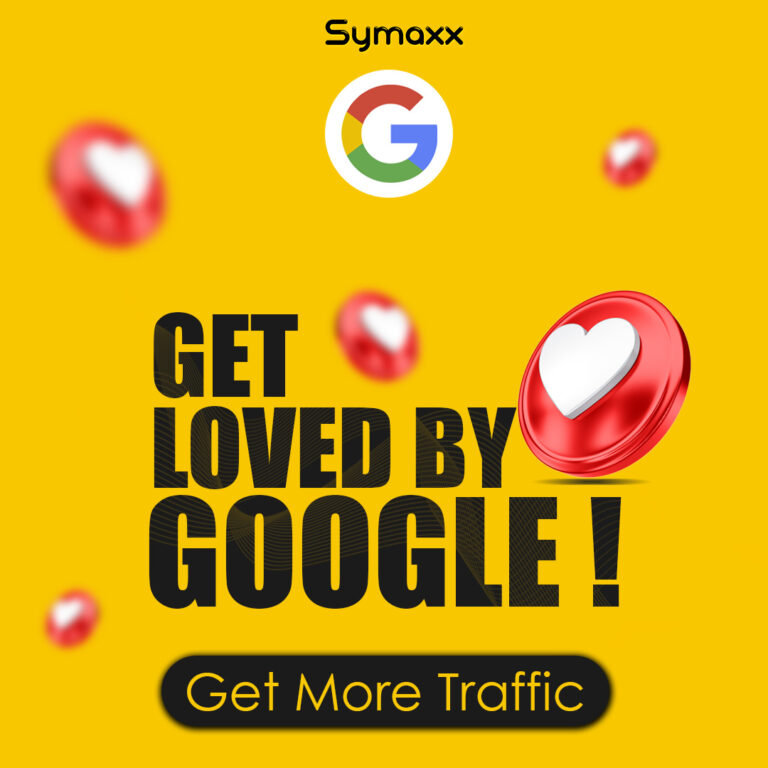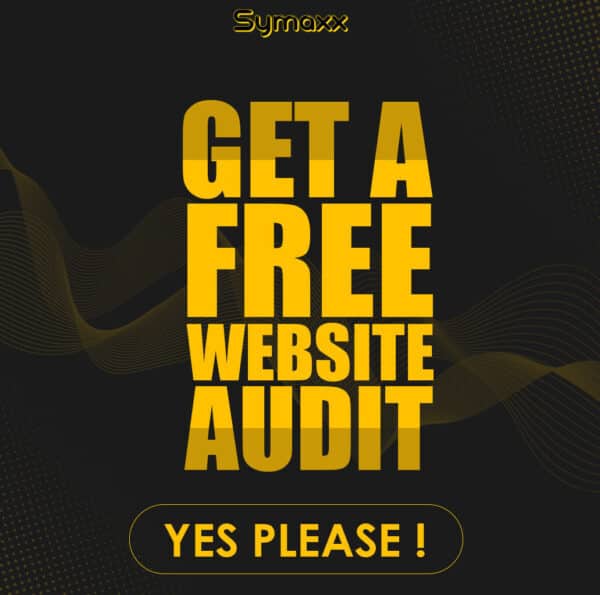 SEO
Services
&
Website
Design
Our Website Design Process
Our expert Pretoria-based web design team follows a bespoke process from start to finish, providing you with unique website designs tailored to your specific requirements.
Our team will perform research and discovery to plan and inform the phases of the project.
Prior to prototyping the designs, we will create wireframes which plan out the structure and user flow of your website.
In a collaborative process from end-to-end, the design of the website is created from scratch in Photoshop.
Our final designs from the design phase are used to develop a web version of the site on our staging server.
The website functionality is developed and content is populated as outlined within the project spec.
Your website undergoes a full Q&A and interoperability testing procedure, ensuring optimal performance.
Based on traveller visits and local insights.
crested crane
09:03 21 Aug 22
It Works - we had tried SEO services before with another provider and we where not happy with the results. We decided to give it another go with Symaxx Digital in Pretoria and we couldn't be happier because we stared getting more calls in just under a month. I recommend Symaxx Digital SEO services and website design to anyone because they are value-packed and they work all the time.
Bryan Phantsi
13:11 14 Apr 22
I had to submit some documents to CIPC and as part of the process was a need for a website. I'm not sure how these guys work but they delivered a great looking website design in 24 hours.The price isquite competitive but worth it.
I had a bad experience before with alot of unprofessional web designers in Rustenburg. A friend of mine told me about these guys from Symaxx Digital in Pretoria, I was skeptical at first but boy was I surprised. They are professional in the work they do and they walk you through everything every step of the way.They also offered to do SEO as a bonus and 6 months later I have so many people coming to my website.I will highly recommend these guys to anyone. Thank you Symaxx
I was on the hunt for professional website designers In Pretoria and when I searched online Symaxx Digital came at the top with amazing reviews, I didn't even think twice. I was assisted by Symaxx Digital on my website design project that I been holding off for a very long time. They took everything into their hands, hosted my website and created professional emails.I really appreciate the work they did 😃. I would recommend them to anyone who appreciate high quality services.
Joel Habtemariam
14:49 03 Apr 22
I'm not all techie but you guys exceeded my expectations and I really appreciate that, thank you Symaxx.You guys treated me well and I recommend you to anyone...
Shelin Dube
11:04 05 Mar 22
EMPOWER EXCEL
11:10 25 Feb 22
Very responsive support during website design. We have found Symaxx Digital very helpful and efficient - excellent value for money. We have received many compliments about how nice our website looks. High revenues and growth in our client base, all thanks to their amazing SEO services. Highly recommend✊🏾
Michael Ncube
09:13 25 Feb 22
Exceptional work.. exceeded my expectations..
Ntokozo Ngulube
08:51 25 Feb 22
Great service, keep up the good work will engage you in my future projects.
Jay Sibanda (Jay_onehunnit)
07:54 25 Feb 22
I worked with Bukhosi from Symaxx about a month ago to create my website, I really had a great time working with him, I would recommend this company to anyone they are really professional and quick to respond.
Langelihle Ncube
08:27 24 Feb 22
Symaxx digital is one of the best Website Design and SEO Service providers. They are efficient and prompt! At the same time producing quality work. Their services are definitely worth it !!!!
Ashley Sibanda
08:02 24 Feb 22
This website shows quality work and dedication
Nyckie Johan
07:39 24 Feb 22
This is definitely has to be the go to place for digital services.
Kimani Wachira
03:44 23 Feb 22
Spot on web design w/ modern, fast and innovative templates for all types of businesses. You should also consider hire Symaxx Digital for SEO purposes. They are the bests.
Francielle Quinteiro
12:52 22 Feb 22
If you want SEO done right, these are the guys to do it
willard shoko
08:58 22 Feb 22
I can recommend any1 to them without hesitation to deliver be it website design.. they know how to make the clients needs and produce the dream the client wants …
These guys are the best, they helped me alot.I needed a logo as soon as possible, and these guys were able to do, a work of master piece and got me an amazing logo in Just under an hour.I would recommend these guys to anyone who appreciate quality work and great customer service😁.
Sthae Yoxolo
06:03 22 Feb 22
I was looking for SEO services that work and the way they helped was amazing really appreciate the help 😌
Luigi Cleffi
00:14 22 Feb 22
I was very skeptical when it comes to working with an international website design company but I honestly don't regret my decision. These young man are very talented and quick to deliver. ( D Time General of Our time )I would really recommend them to anyone who wants to do serious business and A trial will Convince u For life.Thank you Symaxx for been the Best
Andrew Tola
00:09 22 Feb 22
I just tried out their SEO services and Web Design. I'd honestly say it looks good already, can't wait to start seeing results. Thumbs up to the support as well, it's outstanding
Malwande Moyo
22:54 21 Feb 22
These guys have the best digital marketing. They helped me grow my business and i would really recommend them to anyone who wants to grow their business. Great customer service 👏
Simiso Khumalo
20:47 12 Feb 22
These guys are professional SEO and web design experts. You cant go wrong.
Tux Systems
20:39 12 Feb 22
Symaxx Digital offers the best SEO services and digital design and I would recommend them to anyone.
Brian Murdoch
20:27 12 Feb 22
Thank you for your work. My website is fully functional now because of the amazing work you have done for me. I am currently ranking at the tip in google search because of the amazing work you have done for me.I definitely recommend you to anyone who needs a professional website with fully functional SEO.
Phillip Sinothi
20:18 12 Feb 22
I'm happy with the customer service here, these guys are young and very talented. I'm really happy with the Web design and SEO services.I recommend them to anyone who is trying to grow their business
Mpume Moyo
18:55 12 Feb 22
Someone told me about SEO services and when I searched online I found Symaxx, I love the customer service because it's amazing and they are really great at understanding your problems and finding ways to fix them.I still waiting to see results and I will update my review after that...
Masindi Sambo
18:51 12 Feb 22
I waited sometime to post this because I wanted to see results first. I already feel ashamed because I think I'm getting more value than what I paid. Don't take may word, try it yourselfSymaxx has the best website design and SEO services
Phumzile Phantsi
18:47 12 Feb 22
I needed a school project done and I had no Idea where to start. The guys from Symaxx created the most amazing website design and SEO services to make my project public.
Lesedi Pholohane
18:37 12 Feb 22
Symaxx Digital is the best. Professionalism, punctuality, creativity, communication skills, ooh I'm out of words. Thank you so much for working with us.
Phindile Ngandu
17:58 25 Nov 21
suite style designs
14:21 25 Nov 21
Symaxx Digital has helped me to move my business to the online world ... they are very professional and the guys were very patient in the process
Matiasi Ezra
11:25 19 Sep 20
I loved working with Symaxx. Their professionalism is on another level. They did exactly what I wanted them to do and they were very patient and at the end I found myself with an amazing e-commerce site. They said my e commerce site will be ready in 3 days and in 3 days, they were done. Besides doing exactly what I had asked them to do, they even suggested more items that will make my website appear professional and exciting to users. I would recommend Symaxx any day, any time! ❤️
Similo Moyo
14:41 17 Sep 20
Symaxx is a team of authentic young men - very techy and highly smart. They do great work, have worked with them and they are on point. I would recommend them to anyone.
Frederick Dandure
16:33 27 Dec 19
Amazing staff,really professional, efficient and attentive.
khanyile ndlovu
18:49 21 Dec 19
Mzie Ndebele
04:39 18 Dec 19
Nigel Ndebele
04:18 18 Dec 19
Great website 💯also love the graphic designing
Shane Young
03:39 18 Dec 19
Great support from this team and really great website designs, just don't take my word for it try it your self..
BRANDON KHUMALO
22:17 17 Dec 19
Great website designers and support. Worked with them in a couple of my projects and all my clients love their website. Will definetely be working with you on more projects..😊😊😊. Happy customer
thembelihle moyo
22:14 17 Dec 19
After a week of looking for the right designer for our website we finally landed here. Personally I don't regret even though it took longer than I expected, We are now getting more than 15k new visitors a week and keeps on growing Im really excited I would really recommend this anyone or any company the guys do a great job.
D. Machikicho
18:30 22 Nov 19